posted on September 19, 2014
seth cohen (who i think of as the OG on-screen emo) from the oc almost cuts it by repping atom and his package but mostly he just evolves into a college radio / comic book nerd.
according to the veronica mars movie, the hardcore scene in neptune exists via converge and alkaline trio bumper stickers.
troy the chilled-out older friend from my life as liz has a legit bane hoodie layered over what is probably a marvel tee shirt. more comic book nerds into scene music! 
craig was the OG emo on degrassi but he left the little guys behind to tour with taking back sunday and be bff with pete wentz. crazy eli is the new dark scene kid in town. how many scene band posters can you make out in his room? note: also really into comic books.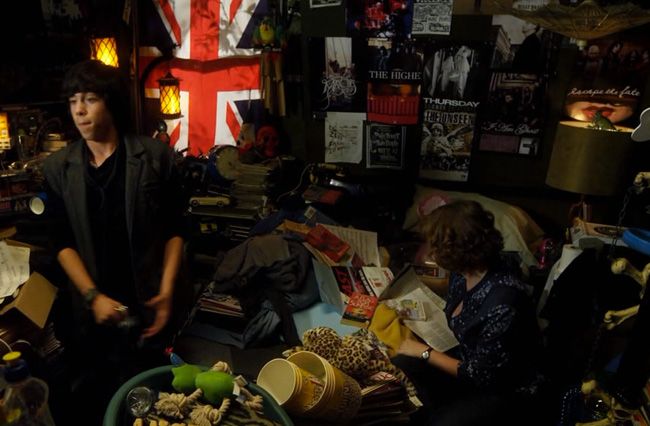 how come almost all the scene tv show kids are also comic book nerds?
is hollywood getting lazy and just combining high school misfit stereotypes?
who's your favorite scene tv show character? 
are there any others not featured on this list? lemme know! i have a love for teen tv shows and a lot of free time. 
—grace